Click on Price List on the left hand side of the page.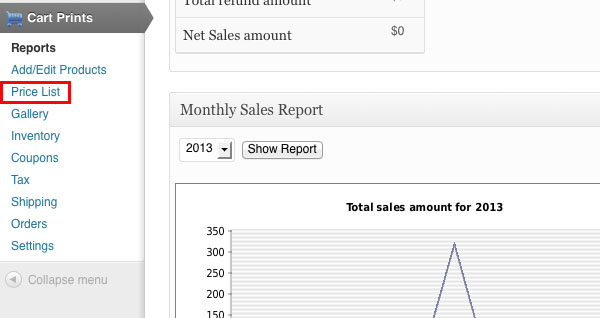 Enter the Price List Name. Then you can set your options and pricing for Digital Download Prices or Print Prices. For each item that you want to add to the price list fill in the Size options and Price and then click on Add. Once you have all the products added then click on Save.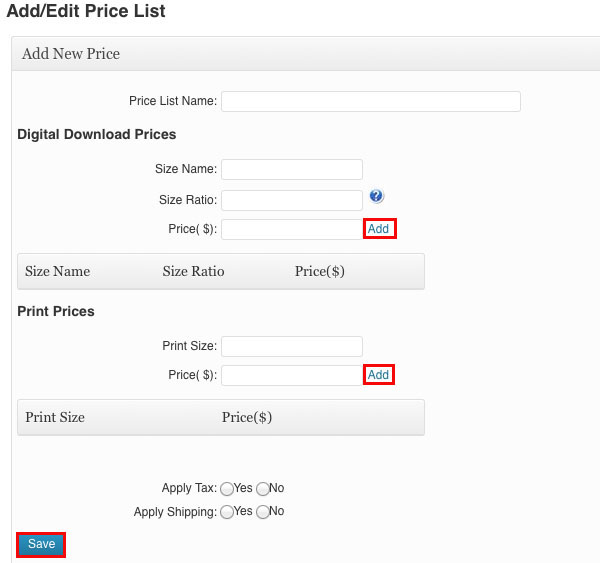 You can also edit or delete a current price list by clicking on Edit or Delete. Once you're done with your changes click on Save.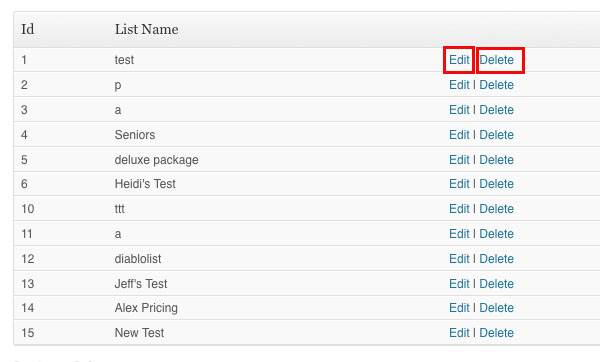 You can also create Package Pricing. Enter the Package Name and Package Price.

Then click on Add Variation and fill in the Size and Quantity. Continue until you have everything entered and then click on Save.