Accessing your Marathon-hosted Email account using Webmail
What is Webmail?
Webmail is a service provided by Marathon as a way of accessing your email account from any internet-connected computer. It is important to remember, Webmail was not intended to be used as your main way of accessing your mail, it was only meant to be used when your main mail program is not accessible, such as being away on vacation. Webmail will only show you new mail that was sent to you since the last time you accessed your main mail program. When you return from vacation and open your main mail program it will retrieve the mail from the mail server and will no longer be visible in Webmail.
Open you favorite browser (we suggest using Fire Fox or Chrome) and type the URL in, http://mail.your domain name. Example, if your domain name was marathonpress.net you would type in http://mail.marathonpress.net.


Press Enter.
The Axigen login screen will open. Type in you your full email address in the Username field and password your were given when the account was created in the Password field and click Login.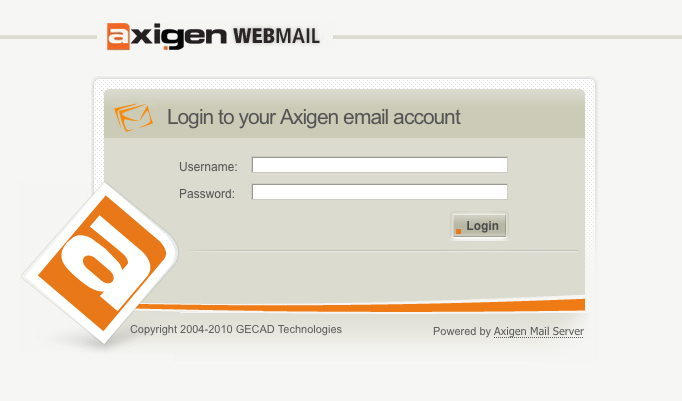 You should now be logged into your Marathon-hosted email account.