Thunderbird Email Setup (Window / Mac)
How to setup your Marathon-hosted email account using Thunderbird
Open up Thunderbird, from the File menu go to New>Get a New Email Account. The following window will come up, select "Skip this and use my existing email".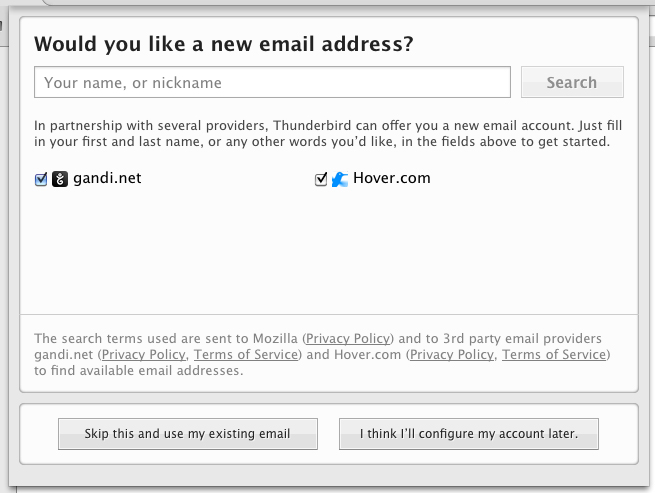 The Mail Account Setup window will open. In the Your name field you will enter your name or your business name, this will show in the From field when you send emails. In the Email address field you will need to enter your full email address. In the Password field you will enter your password. Check the box next to Remember password. Click Continue.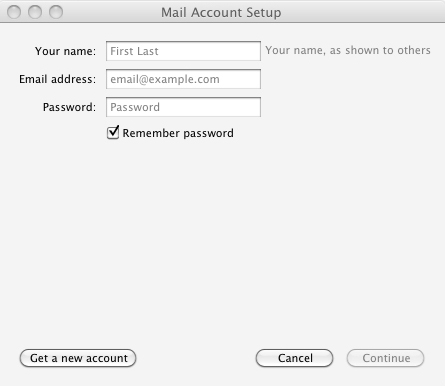 Thunderbird will now attempt to setup your account, when you see the following window go ahead and click the Manual config button right away.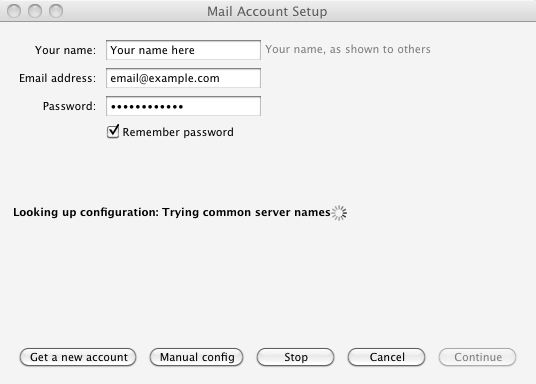 Some new settings will become available after you click Manual config. Here you will setup the In and Outgoing servers. For the Incoming settings make sure you select POP3. Under Server host, type in mail.your domain name, if your domain name was marathonpress.com you would enter mail.marathonpress.com. Select 110 for the Port setting, select None for SSL and for Authentication select Normal password. For the Outgoing, every thing will be the same except the Port which should be 7625, you will need to enter the port number as it will not be in the drop down menu for selection. For Username enter your full email address. When you have all the fields set click Done.

You may see the following warning, check the box I understand the risks and select Done.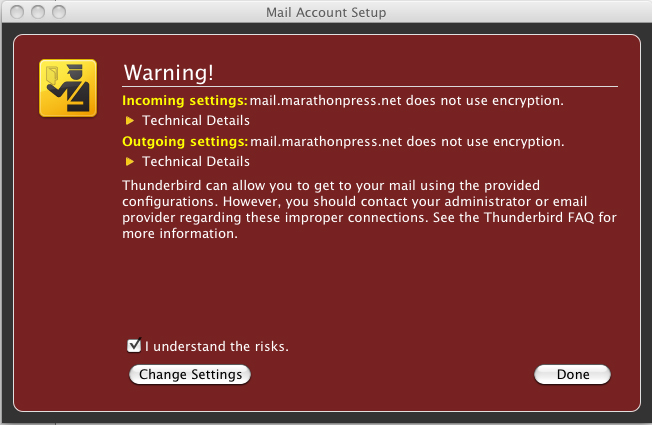 Your email account should now be setup and ready to go. If this is a new account you will want to test the setup to make sure it is working. With another email account (gmail, hotmail etc…) send a message to the account you just setup. After a few minutes select Get Mail from the upper left and check the inbox for the new message.
Due to there being multiple versions of Thunderbird, these instructions may not match your version. Use the following link to visit the Mozilla website for support.