Open your favorite web browser (we suggest using Firefox or Chrome), type in yourdomainname.com/wp-admin and press Enter
The login screen will appear. Type in your Username and Password that were provided to you when you site was taken online and click Log In.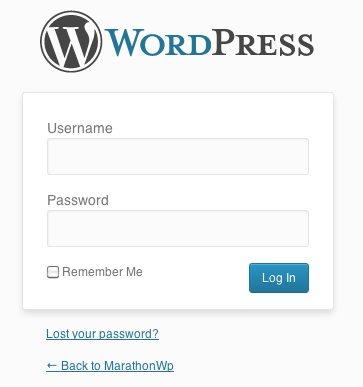 If you have forgotten your password, you can click the link under the Log In fields labelled "Lost your password?"
Enter your Username or E-mail address to be sent and e-mail with a link to reset your password.