cPanel Stats
If you are using one of our new Word Press websites, using the stats page in cPanel is not recommended. In this case we suggest using Google Analytics or use a 3rd party plugin. If you have a non Word Press site then the stats page will work for you.
Open your browser (Firefox, Chrome, etc…) and type in http://yourdomain.ltd/cpanel, if you domain was marathonpress.com you would enter http://marathonpress.com/cpanel.
Press Enter on your keyboard.

You may need to click Cancel when asked for a Username and Password if you see any other screen besides the following. Once you see the screen below enter your Username and Password.
Click Log in.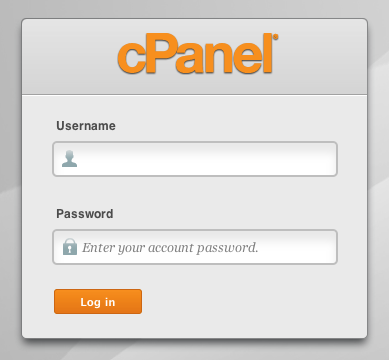 Once logged in, scroll down until you see the Logs section. Click on Awstats.

On the next page you will need to click on the magnifying glass under View.

Congratulations, you should be viewing your Stats.