Options
Click on Options at the top.

Blog Options – Allow you to turn on/off the features listed below. These features will be viewable by the public in the "side bar" of your blog which, depending on which theme you choose, could appear at the bottom, left or right of the screen. Also, check out the 'Options' link within some of the features for more tips or personalization.
Comments – Allow visitors to comment on your blog posts and pages. Under options you can enable reCaptcha or Inline Comments.
Feed – Provide visitors the ability to subscribe to your blog using RSS Feed.
Search – Provide visitors the ability to search your blog for a specific post/page. An option to give your search box a different title.
Recent Posts – Provide visitors with easy access to your most recent posts. Within the options area for Recent Posts you can change the number to display in your sidebar (up to 10 maximum)
Page Protect – Provides rudimentary protection against image theft. Meaning that the script is limited that some viewers may still find a way to disable the right-click script. We recommend you watermark your images for the best way to protect images you post online.
AddThis – Allows your users to share your content on many more social networking sites they subscribe to and allows more avenues to share your news.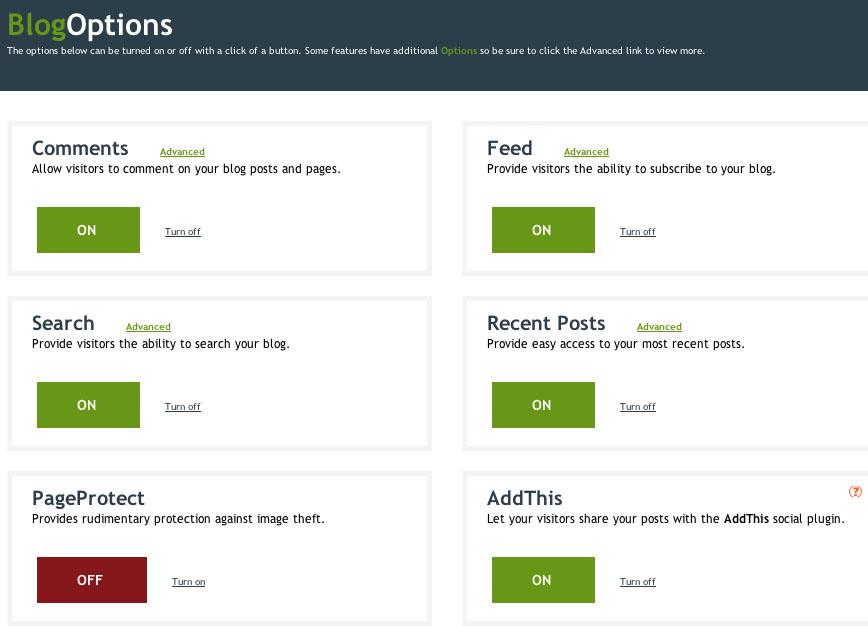 Blog Info
Click on Blog Info. You may add your Blog Title/Studio name, tagline, and Author.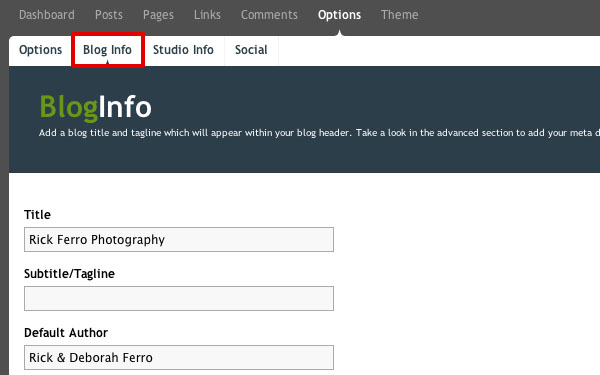 In the Advanced expandable menu you may add your meta keywords and description as well as your Google Analytics code. Keep track of who's going to your blog using your own Google Analytics account showing much more robust statistics to aid in your marketing efforts. Click on Save.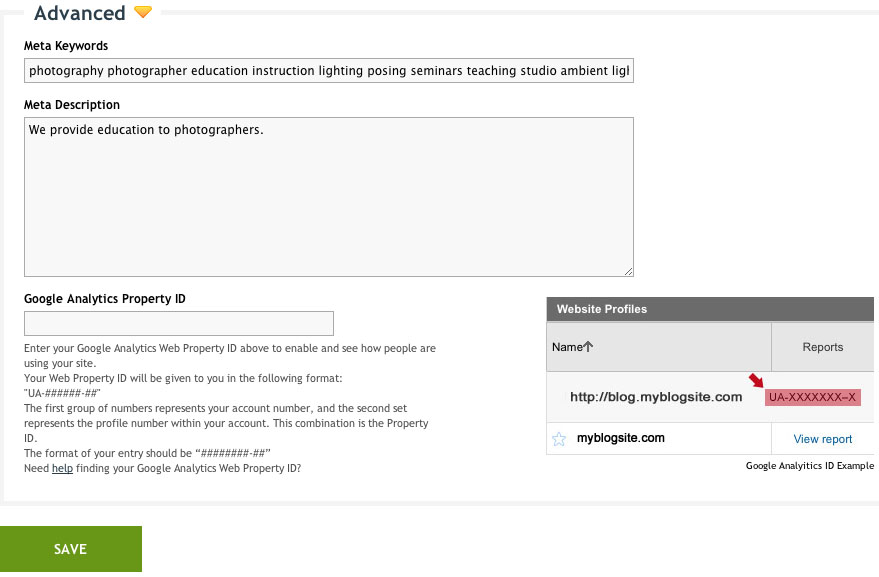 Studio Info
Click on Studio Info. On this page enter your studio name, address, contact information, and even include a brief bio or mission statement. Click on Save.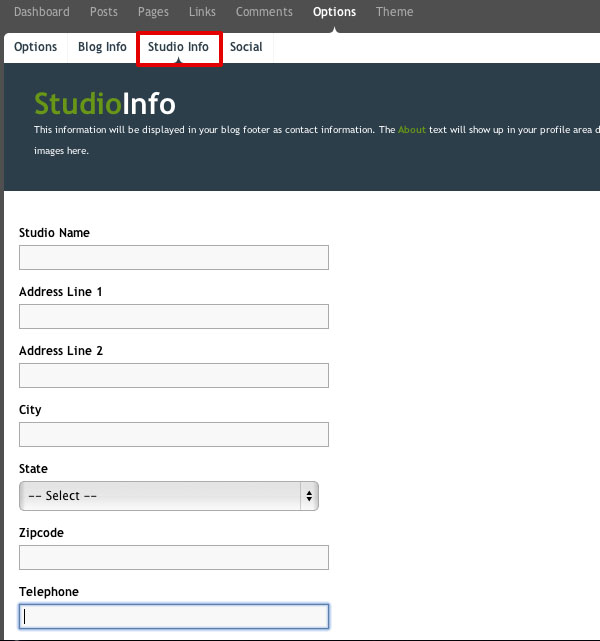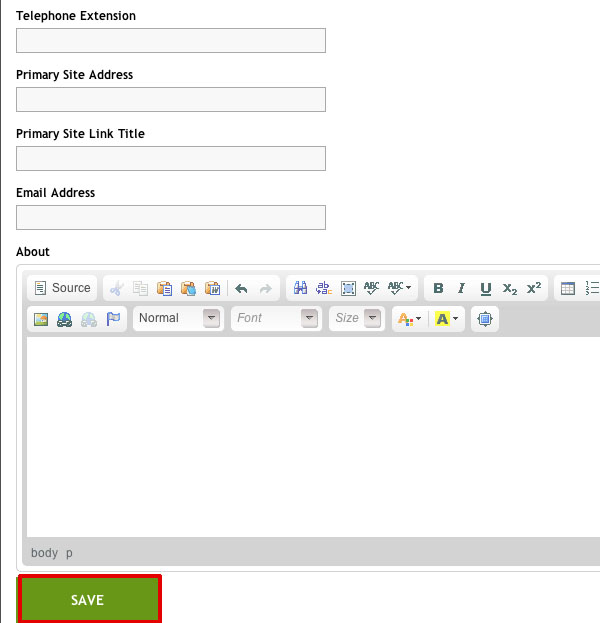 Social
Click on Social. Social Options allows for you to easily add the URLs to your social networks, such as twitter, facebook, and myspace with the icons already available for you to use. You may also use the additional options to enable the Facebook "Like box" and "Like button". Twitter options allow you to display your most recent Tweets within your blog's sidebar. How do you enable the Facebook features? First you will need to locate your Facebook ID. Click on Save.