Theme
Click on Theme at the top.

Layout
Theme Layout – You can choose between 3 theme layouts to display where your content and profile will display to the end user. Even if you have posted you can still change your theme layout but you will need to redefine your color theme. If you ever switch back to your original them the colors will be retained. Each layout has a differrent defined set of colors.
Header
Click on Header.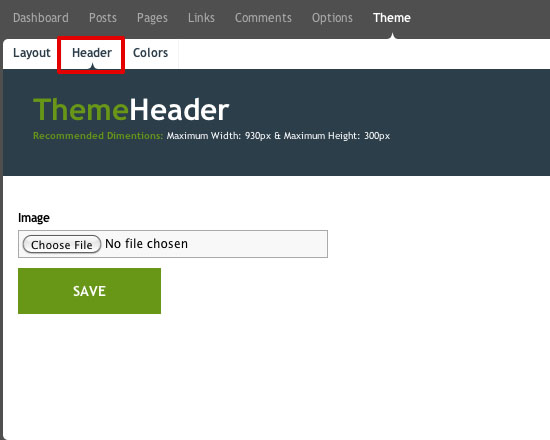 Feeling creative? If you want to replace your current blog header image to personalize your blog, feel free to upload an image. Click on Choose File, navigate to the file you created, select it and click on Open. Then click on Save.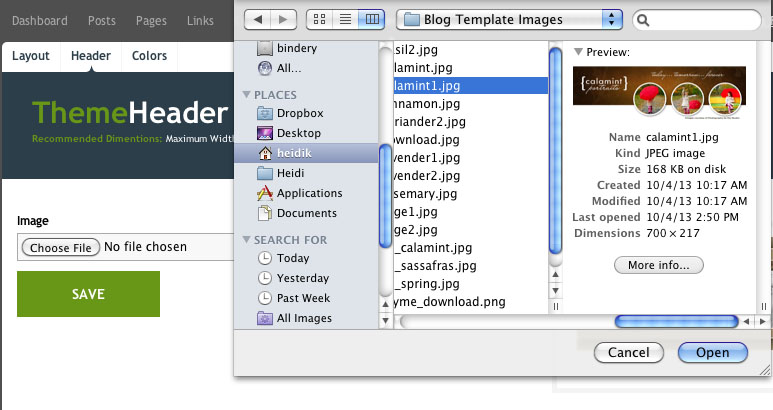 Recommended Dimensions are indicated on each Theme Layout – Maximum Height: 300 px
Marathon has even made it easier if you want to download one of our designs for FREE and modify it to your liking with your logo, images, etc.
Color
You can select solid colors for the look of your blog. You can modify background, foreground, border, highlight, inactive links, and text colors. Each layout will feature a theme guide to assist you when choosing your blog's colors. Enter the color that you want for each area of the blog. Then click on Save. Click on the View Blog in the upper right corner to toggle back to your bog and view your color choices live.