Post Editing
After logging into your blog's dashboard, click the "Posts" link at the top of your screen to access your posts.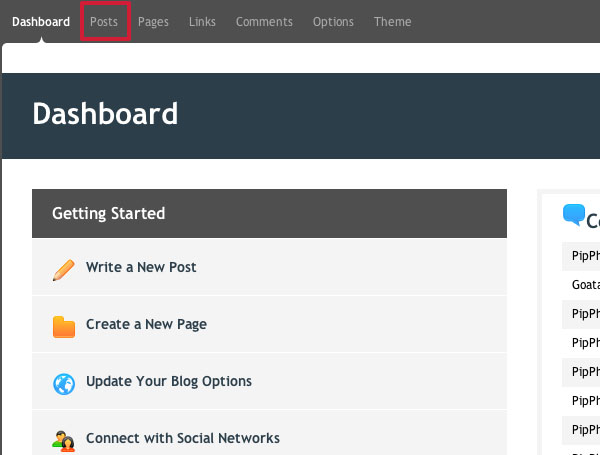 All Posts
Where you can manage your posts. Posts are the main content of your blog. You can edit a post by clicking on the post title or on "edit" at the right hand side.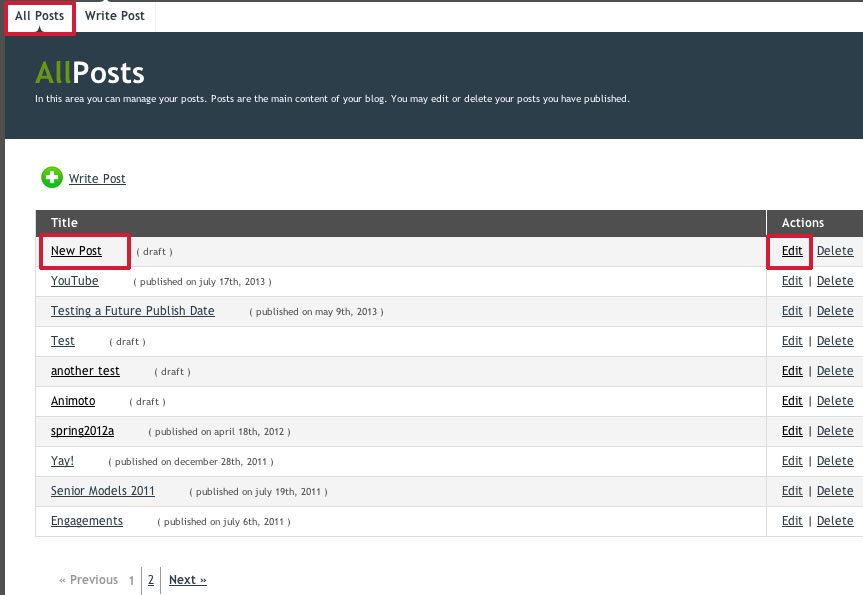 Write Posts
This is the scrolling blog area where you may begin writing about your business, latest thoughts, or even your latest/current events. Each post can have its own unique title. By default, your postings will automatically be sorted so that the most recent post is at the top. However, you can write a post and save as a draft and finish it later or even complete a post and publish on a future date.
Post Title

Enter the Title of you post here

Type Your Content Here

Enter the content and/or images you want to post in this box.

Advanced

Allows you to change the Author, add tags, specify what day you want to publish, and embed video

Save Draft

Saves the post as a draft, but will not display the post

Publish

Makes the post visible on your Blog.